ReServists visit Coconut Grove Rotary Club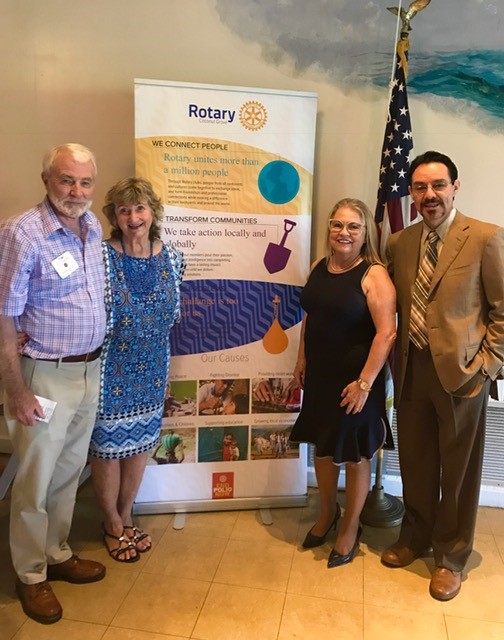 On July 19, the Coconut Grove Rotary Club that meets weekly on Biscayne welcomed ReServe South Director Doreen LoCicero and Dementia Care Program Coordinator Dr. Miguel Hernandez as their guest speakers. It was the perfect audience, as most Grove Rotarians are 50 and older and many are currently dealing with elderly parents. Information on ReServe and the Dementia Care program was distributed to all.
Left: Rotarians Tim & Connie Crowther with ReServe South Director, Doreen LoCicero & ReServe Dementia Care Program Coordinator, Dr. Miguel Hernandez at the Coconut Grove Sailing Club on July 19th.