Feels Amazing!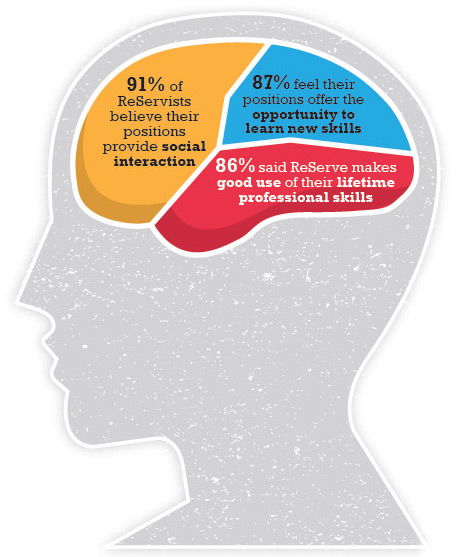 People join ReServe for its variety of personal options: to give back, try new things, challenge themselves, learn new skills, and/or connect with a cause that is important to them. The vast majority of ReServists – 84 % – find fulfillment with part-time assignments.

ReServe is not only about doing good—it is about feeling good.
Hear from Dennis and Sheri, retirees who are leveraging their experience, talent and wisdom and making a contribution as ReServists:
In New York City, we have several special opportunities as of May 2021--helping the city come back from the pandemic with testing, tracing and vaccination programs. View the opportunities below and apply today!
Community Organization Community Builder - full time
Community Outreach Specialist - full-time
Community Outreach Specialist - part time (28 hours)
When you dedicate your time and talent to social change, reinvest your skills and play a critical role in helping nonprofits, public institutions and city agencies stay on mission your life takes on new meaning.

Working 10-15-20 hours a week you can change the life of a young person, help a family navigate the health care system, lift a person out of poverty.

Earn a stipend while serving your community!
Miguel, a ReServist working with a government agency, shares how a stipend makes a difference in his life: