ReServist Who Makes a Difference - Rebecca Shotwell, CA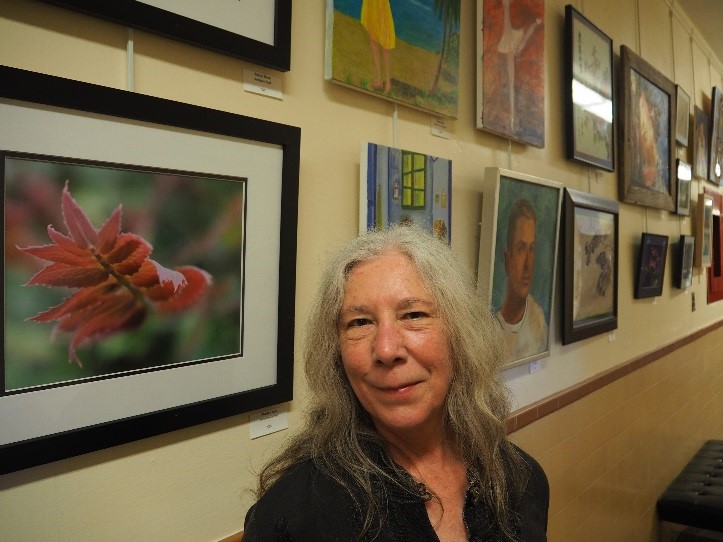 by Judy Goddess
Rebecca Shotwell credits her job at the Aquatic Park (Senior) Center for saving her life. A graphic artist in the days before Photoshop, Rebecca retired two years before the 2008 financial crisis. Two years ago, after she and her husband had almost depleted their savings, Rebecca started looking for a job, "but who was going to hire an old lady?"
One day, while looking for fresh veggies to supplement the groceries from her local food pantry, Rebecca visited the Farmers' Market at Aquatic Park Center and discovered that its director, Sue Horst, was looking for a ReServist to work as a Marketing Specialist. She immediately signed up.
"It was not easy returning to work. I was used to spend my days drawing, reading and cleaning house," explained Rebecca. "Now I had to drag myself out of bed. I had to convince myself that I could do this."
Rebecca's first assignment was developing a marketing strategy for the center's annual special event, its Pier to Pier Walk. She was responsible for placing items on social media, writing press releases, researching contacts and updating member and donor lists.
"She's been amazing," said the center's director, Sue Horst. "She's a real creative soul. She's also enormously skilled and fast – a perfect project person. Everybody here highly respects her."
With the first project successfully completed, Sue assigned Rebecca to update information on Center services and to begin work on their emergency manual. She's also been known to fill in for absent staff.
"My whole career, I've used senior volunteers," said Sue. "Seniors bring reliability, years of skill, a dedication to being successful; they're hard working and good team members."
The ReServe match has been a "win-win" for both Rebecca and the Aquatic Park Center. "I've talked with more people in the last three months than I talked to in the last 20 years," said Rebecca.